How to Register a Domain Name | Considering the title, content and object of your website, you need to provide a related domain name for it. Here we pave the way for you.
Before You Register a Domain Name
You will encounter multiple companies in which they offer various types of domain name registration services. Before doing anything relating to How to Register a Domain Name, ICANN offers these general guidelines: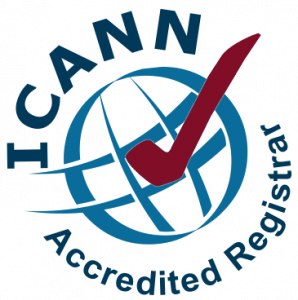 Know who you are dealing with. ICANN has accredited a number of companies for provision of domain-name registration services.
We recommend dealing directly with an ICANN-accredited registrar. The full list of accredited registrars is available here. If you choose to register a domain name with a company that is not an accredited registrar, make sure to read the registration agreement carefully to identify any other parties you may also be contracting with,
Research the registrar's customer service. Does the registrar offer the types of services you require? What type of support do they offer for their services? Do they have readily accessible contact information?
Can they answer the questions you have? When you do an online search, do you come up with a list of complaints against them? Checking this information ahead of time can save you a lot of problems later.
Read and understand the terms and conditions. When registering a domain name online, you will be asked to accept the terms and conditions of a registration agreement. By completing the domain registration, you are agreeing to these terms.
The agreement contains important information about the rights you have in the domain name, the use of your personal data, the fees a registrar may charge you, and under what conditions you may switch service to new providers. While it may be tempting to speed through this step and click "I AGREE," taking the time to read this first can save you from unpleasant surprises later.
How do I register a domain name?
Domain names can be registered through many different companies (known as "registrars") that compete with one another. A listing of these companies appears in the Registrar Directory on this site.
The registrar you choose will ask you to provide various contact and technical information that makes up the registration. The registrar will then keep records of the contact information and submit the technical information to a central directory known as the "registry."
This registry provides other computers on the Internet the information necessary to send you e-mail or to find your web site. You will also be required to enter a registration contract with the registrar, which sets forth the terms under which your registration is accepted and will be maintained.
There are now also many different top-level domains (TLDs) in which domain names can be registered. For more information, contact your registrar or visit the list of TLDs at http://www.iana.org/domains/root/db.
My domain name?
Oh, you mean my website name! Why do you call it a domain name?
Your domain name registration is not the same thing as a website or a Uniform Resource Locator (URL). While some people assume that the registration of a domain name automatically means you have a website, what they do not understand is that a domain name is like a street address for getting postal mail.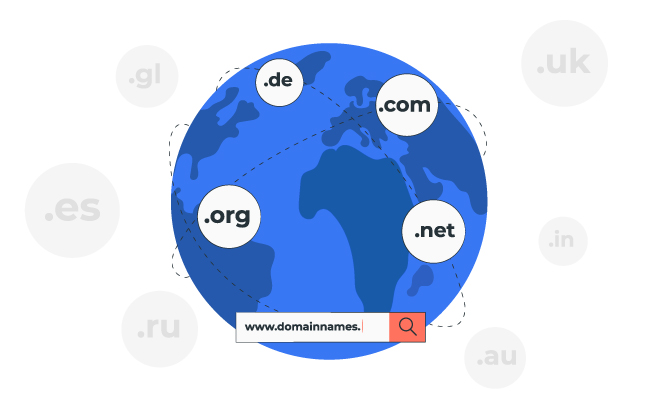 There must still be a building or post office box at the street address for delivering letters or packages. You must purchase, find, or implement services like web-hosting or email to make your Internet presence known and make your domain name functional and accessible to others.

Frequently Asked Questions
What is a domain?
A domain name is the web address for your website. This is the domain name, the address people type in the URL bar to visit your site. Imagine your website as your home, and the domain name as your address.
What is a domain extension?
A domain extension, or top-level domain (TLD), refers to the ending of a domain name, like .com or .net. We offer more than 300 unique TLDs and can help you choose the right domain extension for you. you can learn more about it by reading session 01 of our training course.
How do I know if a domain is available?
It's easy to see if a domain name is available. You can use this website (https://www.name.com/domain/search) and insert the domain name you want to register. If your desired domain name is taken, it will suggest other available options.
How do I choose a good domain name?
Remember, a domain name is unique to you. When choosing a domain name, try to keep it short and simple. We recommend avoiding hyphens and numbers. Bonus tip: Avoid picking a domain name close to your competitor, or else you might drive traffic to someone else's website.